Ad posting jobs are one of the most popular available online jobs in India. There is 25+ Online ad posting jobs provider demanding to provide genuine ad posting jobs but few of them are real. It's not so hard to earn six digit income from doing ad posting work at your home but it's so hard to find right ad posting company and the prime tactical way to achieve so.
So How to Find Genuine ad posting jobs in India? is a million rupees Question. But Last month I have completed my target of earning of Rs-165,800 So I think I have an Answer for you guys! So Let get started…
What is Ad Posting Jobs?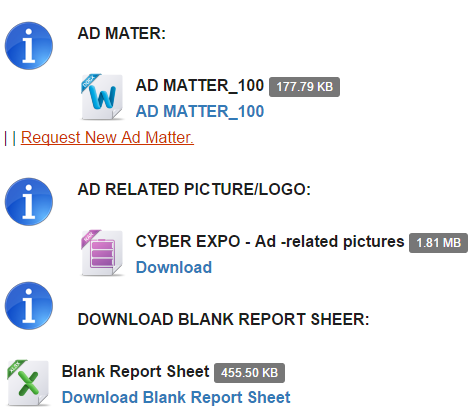 Posting advertisement into classified sites is ad posting work.
You need the following files to get started the work-
Ad matter (Content of the advertisement)
Classified Sites List (Here your advertisement will be published)
Ad related Picture (Photo for your ads)
Blank Report Sheet (For Sending daily work report)
Ad Posting Software and tools (Optional)
[clickToTweet tweet="Ad Posting Jobs: How I Earned Rs-165,800 in a month?" quote="Not Satisfied what you Earn from Internet?Last month we have made Rs-165,800 by doing genuine ad posting jobs in India. Read How to we work and How we earn?" theme="style3″]
A Simple Explanation on How to Post an Ad:
Open Classified Sites and Click on the register.
select Post-New ads button. A new form will be Appear.
Fill out the entire form (Ex-Ad title, ad matter, photo upload, email address, contact name and phone number etc.)
Click on Submit button to place your ads.
Now copy the Published ads URL and Save it to your report sheet.
Send your report to the company and get paid daily evening /weekly or monthly.
A Video on Ad Posting Jobs Demo:
Recommended Read: How Does a Real Online work Company Work? Real Ad Posting work Review
How to Find the best website for posting jobs?
If you search "Genuine ad posting jobs in India" on Google you will find a 1000+ website offering ad link posting jobs, but to be honest few of them are real.
So what are the hack? Here are few genuine ad posting work finding tricks that always work-
Check Website Age:
Make sure the website is not new, many of scam website start within a month and after scamming people money they shut down their websites within 6 months. Check a website age from here.
So always join 4-10-year-old websites for Genuine Online Jobs.
Check ISO Certification:
Check out ISO Certification copy and verify last audit date. Also, make sure the ISO Certification is genuine not a fake Photoshop designed. Always Join ISO Certified online jobs without investment.
Check Customer Care Support and live Chat:
A website without any phone number, live chat support, and email support is a big sign of the scam. Never join such websites with Customer Care Support.
Our Recommendation: CYBER EXPO's Ad Posting work:
CYBER EXPO is India's No-1 Online Jobs Provider company since 2011.

CYBER EXPO offer Top Class Ad posting work with award winning Customer Support.

You can get Daily work daily payment jobs from CYBER EXPO from here.
6 way to Earn money from Ad Posting Jobs:
There is 6 practical way that you can use to Make money from Ad posting work:
1.  Start Online Ad Posting Jobs in CYBER EXPO:
In term of genuine CYBER EXPO is Top recommendation ad posting jobs in India by All money tips. You can join CYBER EXPO For Daily work daily payment and get paid Rs-10.00 per ad posting, also if are looking for ad posting work without investment then you can grab this offer for ad posting jobs free registration.
2.By starting Ad posting jobs Franchise Business:
Try the next level of ad posting work by taking a Franchise Business under 50K at your city. You can earn up to 50K in the form of  10% of commission from each new member registration free, 4% earning commission from all the member join your franchise office and finally B.V commission if turnover goes up to 1 lacks. And again you have the exciting gift on the fulfillment of your target. So why wait!
As an employee, I make "O' shit to Oh yes of 100K" by starting an ad posting work Franchisee Business.
How to start Ad Posting Jobs Franchisee Business and Earn 10% Commission?
Online Jobs at Home – How I Earn 300K and Set up My Office?
Tips for New Franchise Business:
Refer people from your city.
You can start newspaper and TV advertisement to promote your ad posting jobs franchise business into your city. Also, You can use banner ads and poster for better marketing.
Online Marketing from your own websites:
You can start a blog or a business website offering jobs into your city. You can hire SEO expert and rank well into the local search engine of your city.
Make sure to use Yellow page, "olx" and "quikr" ads for next level promotion.
Use Social media by hiring your place and earning statistic.
Interested! Read More here: A member's review of  CYBER EXPO's Online Ad Posting Work?
3.Ad Posting Jobs Refer and Earn Program:
You can earn money from ad posting jobs by referring people. There is few ad posting where you can register for free ad posting work and get an affiliate link. Now share this affiliate link to your blog, Facebook, twitter and anywhere into the web will make you paid.
On an average, you can earn Rs-300 to Rs-1000 on per referral. How cool is that?
4.Bulk Ad Posting Projects Outsourcing:
You can set up your own Online Jobs at Home office and start a full-time business from Bulk Ad Posting Projects Outsourcing. You can get various work from home posting ads and hire few people to work on shipment base.
This way you can earn up to 2,000 INR from each employee you hire. So if you start your office with 10 PC and divided the work into shipment base then you have 10X2X2,000 = 40,000 INR as a profit.
Interested? Why not asked your query to [email protected] regarding Ad Posting Projects Outsourcing
5.Ad Posting Jobs Online Affiliate Marketing:
So you are in affiliate marketing guy right? Why not sign up for affiliate marketing for ad posting work and earn money online. Ad posting work is one of the best stays at home online jobs for students and housewife, So you can use deferent marketing skills like blogging,  social media, and Google AdWords and refer people to join into ad posting jobs.
A regular Internet marketer can earn up to  30K-50K by doing affiliate marketing work.
6.  By starting your own ad posting company in India:
No, I don't talk about franchise business, I talk about your very own ad posting business. You need a website with 1-year-old, quality tariff, and a Google AdSense approval account. Read How you can your own ad posting jobs company in India from here.
Though there are big competitions running on ad posting jobs in India, your confidence, hard work, patient and enthusiastic can place your websites into the India Top 10 ad posting jobs websites.
Ad Posting Jobs careers online from home:
Why shall I take this ad posting jobs opportunity as a career? The answer is typically no!
Work at home in ad posting jobs earns you 5K-15K, but the increment of earning is very low a need a lot of experience to achieve this. So as a college students jobs you can start ad posting jobs but not as a career.
Few of us have bad luck into their personal career and there is no way to of getting jobs, in that can you make ad posting jobs franchise business or own ad posting work company as a govt. jobs alternative.
How to Make your ad posting jobs Success story:
No doubt earning Rs-165,800 from doing ad posting is a big example of success. Here how I work-
Simplicity helps me to earn money doing ad posting work, don't think so much and waste your time. Just do your work and set a goal for the month.
I work Daily, make a habit to work daily, don't take rest. A daily work of 1-2 hours can make you a lot of earning from ad posting jobs.
I Use Ad Posting Software:
After working 2 months in ad posting jobs I have purchase ad posting software. This software package content few tools that make everything easy for me.  Be a professional, by make a purchase of ad posting software from CYBER EXPO. It will help you to earn more.
I Use Working Classified Sites:
Classified sites list a big factor of making money from ad posting jobs. Make sure to use Magic classified collecting tools and make a working classified sites list for your work. Don't use scrap list as it's eat up all of your time being search and find error free classifieds.
I Understand the Process and Never hesitate to take Help from Customer care:
Take help from your company where you suppose to work. If you face any problem take a screenshot send an email and asked customer care executive to find a solution for it.
Read: CYBER EXPO Ad Posting Training Make me Professional!
Is Ad Posting Jobs legitimate Program to Earn money online?
There are so many types of online jobs available in India! And, few are genuine. The reality of ad posting jobs is here a company can earn legitimate money by offering ad posting work to their member. There are fewer chances of scam.
There is two way for a company to earn money from ad posting:
Earn money from Google AdSense: some of the ad posting jobs company monetization their website using Google AdSense ads, this way they earn money in the dollar from Google and after exchange the money into India currency that paid to their member.
Earning from paid promotion: Now almost any type of business can be found online.There is huge demand of classified advertisement. Again, ad posting jobs are one of them.
Ex- A video game company launch a new video and now they want to promote their game online. Now team CYBER EXPO promote their ads using 700+ active member, this is how you got payment.
Hot Deal from CYBER EXPO:
Start an Ad Posting Jobs +Daily work daily payment with Free software @ Rs-5100.00
Hope these ad posting jobs member reviews give you a better idea about how to earn money from online jobs? Do let me know which ad posting company you prefer among the above?  and which ad posting company you would recommend to others. Tell me your thoughts in the comments!
Next to Read:
Previous to Read: Something about All money Tips (AMT) & Anirban Karmakar